Welcome to The Arc of Nebraska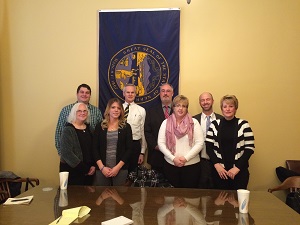 For over 60 years The Arc of Nebraska has provided advocacy to people with intellectual and developmental disabilities and their families. We are a non-profit governed by a Board of Directors and have over 1,500 members across the state.
Our website furthers our mission by providing ways for you to learn more and get involved. Thanks for visiting. Your support is appreciated.
Message From Mike
Hello Dear Members & Friends,
I'm honored that you have stopped by and visted our website. Currently, we are trying to upgrade the site to be more friendly and useful to you, our loyal members. We encourage you to "surf" thorugh the site. Updates will happen as soon as we get the content we want. Newsfeeds will continue to update automatically. We will continue to promote upcoming important events. Feel free to engage us in what you would like to see on the website. Email us at infor@arc-nebraska.org We look forward to your input and feedback. This organization has been and always will be about you, the member. Thank you!
Michael Chittenden
Executive Director
News & Announcements
Posted on 04/13/2015

Posted on 04/06/2015

Posted on 03/30/2015