Welcome to The Arc of Nebraska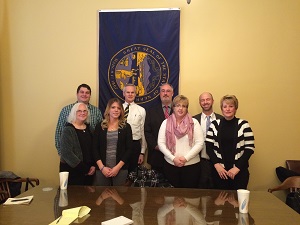 For over 60 years The Arc of Nebraska has provided advocacy to people with intellectual and developmental disabilities and their families. We are a non-profit governed by a Board of Directors and have over 1,500 members across the state.
Our website furthers our mission by providing ways for you to learn more and get involved. Thanks for visiting. Your support is appreciated.
Message From Mike
Hello Dear Members & Friends,
We have recently sent out the new FOCUS, our quarterly newsletter. We hope you enjoyed it. Plase provide feedback on what you liked and what you would like to see in the future. As we finish the legislative session, we are looking to visit the local chapters and help establish new chapters. If you don't have a locla Arc near you, contact us. We may be able to help. We are partnering with People First Nebraska, a self advocacy group. Together, we can help each other as we create inclusive communities around the state. 
Email us at info@arc-nebraska.org We look forward to your input and feedback. This organization has been and always will be about you, the member. Thank you!
Michael Chittenden
Executive Director
News & Announcements
Posted on 05/18/2015

Posted on 05/11/2015

Posted on 05/04/2015